Gain U.S. Website Redesign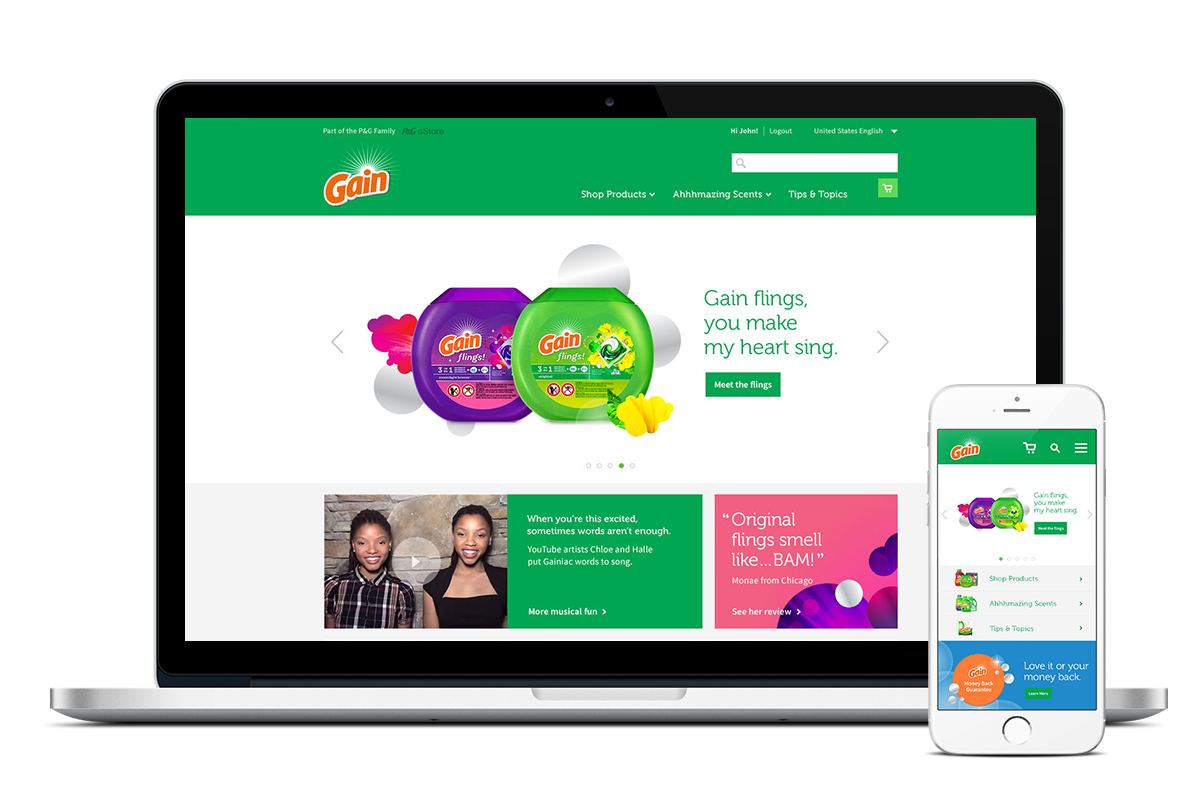 Background

As one of the leading laundry detergent brands, Gain, wanted a brand new e-commerce site that could bring out their brand characteristics and streamline their product offers into the digital purchase flow.


Objectives

The main objectives were to bring the current site into the new template guidelines of the brand and to organize all content based on strategic priorities, while finding ways to inject the joyful brand personality. Working with an external UX team and remote developers, the challenge was to ensure our design vision comes to life in the final outcome.


Challenges

From the design standpoint, the biggest challenge was to work within the pre-determined wireframes and templates without much flexibility to adjust the features as per users' or consumers' needs.


Outcome

Homepage
The homepage was designed with the idea to create connection between in-market communication with teh site to achieve a holistic consumer experience based on strategic priorities – new product launch, megabrand, and advocacy. We also included a tout that draws on positive reviews from social media influencers to generate a more engaging consumer relationship.

Product Pages & SearchIntentionally limiting the colour palette for the UI components, we wanted to focus the users on the wide range of product selections.

Styleguide Extracts
Gain Laundary Detergent is a brand that covers a wide range of colours due to their large variety of scents. When we designed the basic site framework and defined its fundemental visual tone, we deliberately restricted the colour usage for the UI elements for a clearer, less cluttered user experience. However, the actual brand content should be appealing and engaging with a rich use of illustration and colours.
Role: Art Direction, Visual Design
–
Creative Directors: Heather Chambers, Josh Budd
Designers: Nancy Ng, Iris Wu
Copywriter: Josh Budd
Agency: Leo Burnett Toronto
Client: Gain Laundry Detergent (P&G)
Year: 2014
© 2023 Iris Wu. All rights reserved.