Shaw.ca e-Commerce Redesign
The new Shaw.ca website is an iterative design exercise informed by data and user testing analysis.
Refreshing the Website
The new look and feel of Shaw were done by the external creative agency. Following that direction, we sketched the wireframes and drew user flows for the new Shaw.ca experience. Below are the visual explorations that we did at the initial stage.


Validated Outcome through Iteration
With one of the main goals being educating and helping customers differentiate products and services, the respective data and user testing results to helped inform and improve the site experience.

Our design solutions included simplifying the filter system, connecting the product value with the purposeful visuals and the need-based content.
Design System
The design output of the new Shaw.ca is backed by a flexible design system that focuses on providing a mobile-friendly, responsive, personalized and accessible user experience.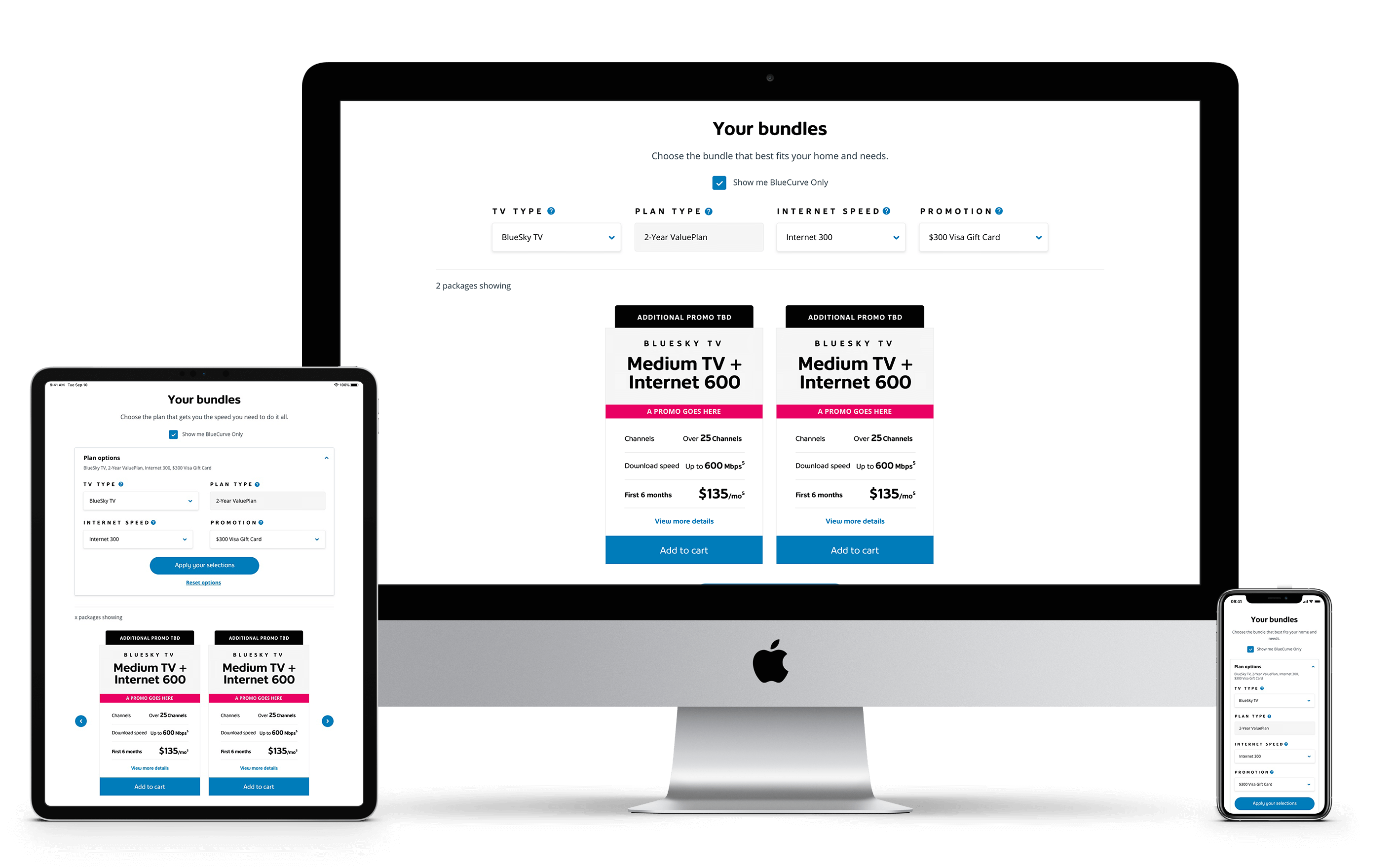 To ensure the new look and feel properly applies to the digital space in a beautiful and meaningful way, we did rounds and rounds of visual exploration, creating numerous new design components and modules. Eventually, we've upgraded the design system to be flexible, rich and comprehensive.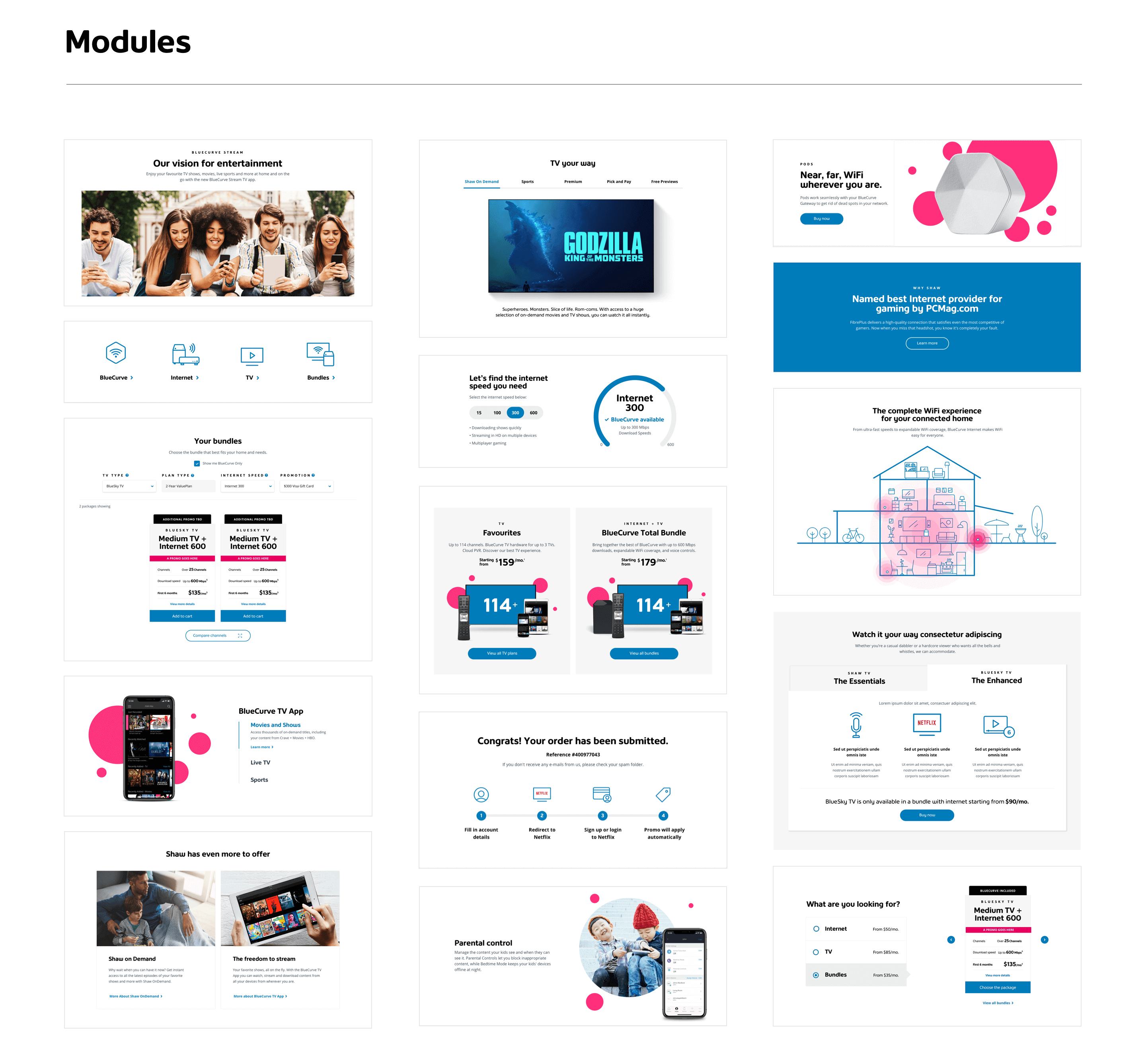 Role: Art Direction, UX/UI, Visual Design
–
Creative Leads: Karen Hawkins, Marcelo Mariano Dias
Visual Designers: Iris Wu, Cheryl Wong
UX Designers: Kimberly Wright, Natasha Johnson
Agency: Publicis Sapient Toronto
Client: Shaw Communications
Year: 2018 – Present
© 2020 Iris Wu. All rights reserved.