Shaw.ca e-Commerce Redesign
The new Shaw.ca website was an iterative design exercise informed by data and user testing analysis.
Refreshing the Website
The new look and feel of Shaw was done by the external creative agency. Following that direction, we sketched the wireframes and drew user flows for the new Shaw.ca experience. Below are the visual explorations that we did at the initial stage.
Responsive Design
The new Shaw.ca renders well on a variety of devices and window. All the components and modules are fluid and adapts to the size of the screen.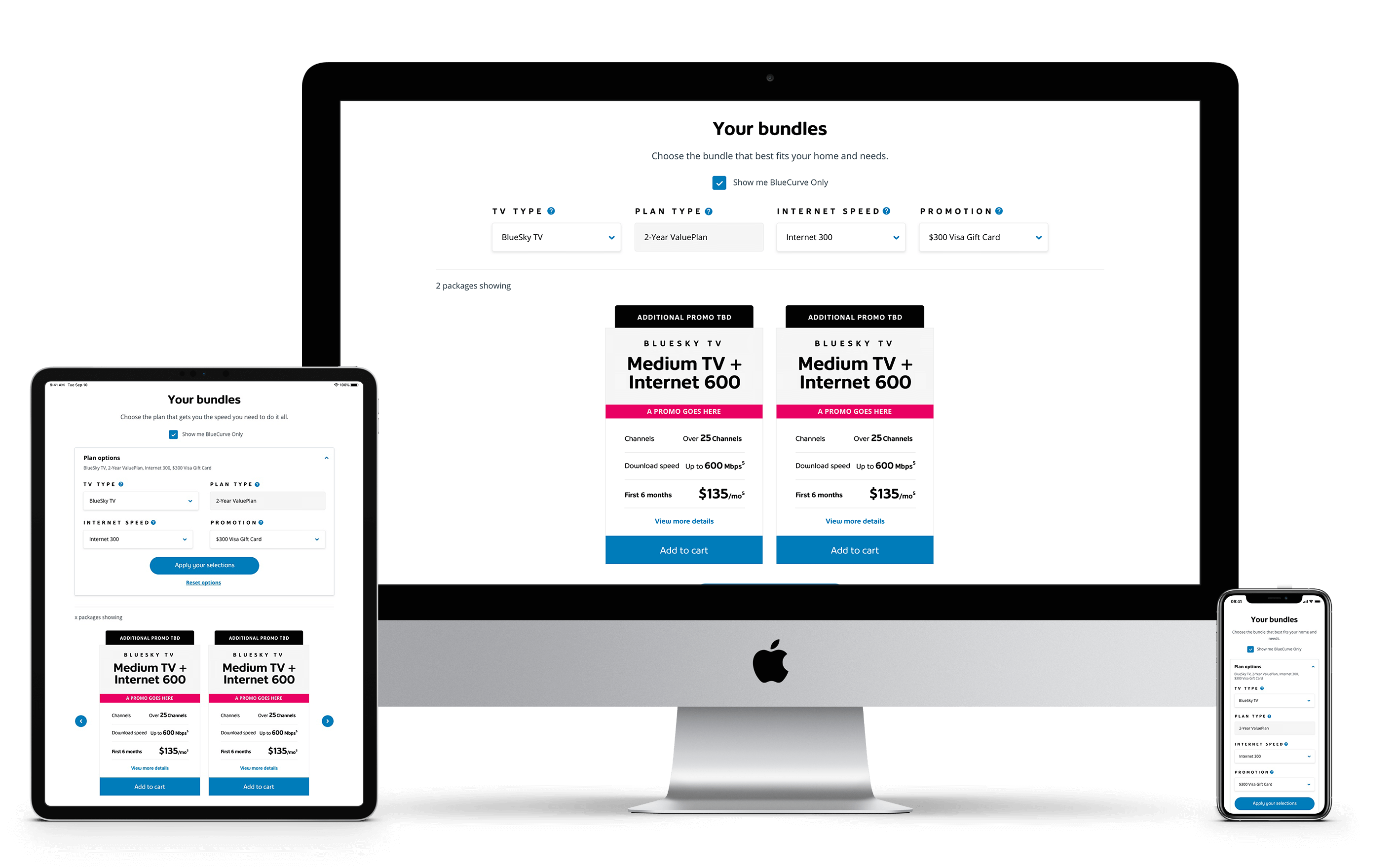 The design output of the new Shaw.ca is backed by a flexible design system that focuses on providing a mobile-friendly, responsive, personalized and accessible user experience.

Iterative Design & Optimization
With one of the main goals being educating and helping customers differentiate products and services, we work with the data analytic team and Optimizely team to understand the respective data and user testing results to helped inform and improve the site experience.

Internet Plan Page/Cards is one of the hot pages/components to be tested and analyzed during the feature prioritization.

Our design solutions included simplifying the filter system, connecting the product value with the purposeful visuals and the need-based content.
Design Management
Establishing a meaningful design process is a crucial part of the design management for this project. As the business expanded, the project also became more complex. The design process then needs to change to be more adaptable and flexible to encompass future growth and complication.

I got the team to get together to share their experience, disscuss each step of the process, and documented our findings. We found that the process in place was too limiting and rigid. There were gaps and grey areas which cause unnecessary redundancy and confusion. Some tasks that can be streamlined were too intricate, causing the roles that can be more powerful to spend too much energy caused by distraction.


To help guide team members to maximize their capabilities and minimize overlapping resources, a design process document was created and continuously updated. It outlines three key things: the team, the tools, and the process — and what they mean to each other. It provides both an overview as well as detailed context to our evolving project and team structure.
Design System
To ensure the new look and feel properly applies to the digital space in a beautiful and meaningful way, we did multiple rounds of visual exploration, creating numerous new design components and modules. Eventually, we've upgraded the design system to be flexible, rich and comprehensive.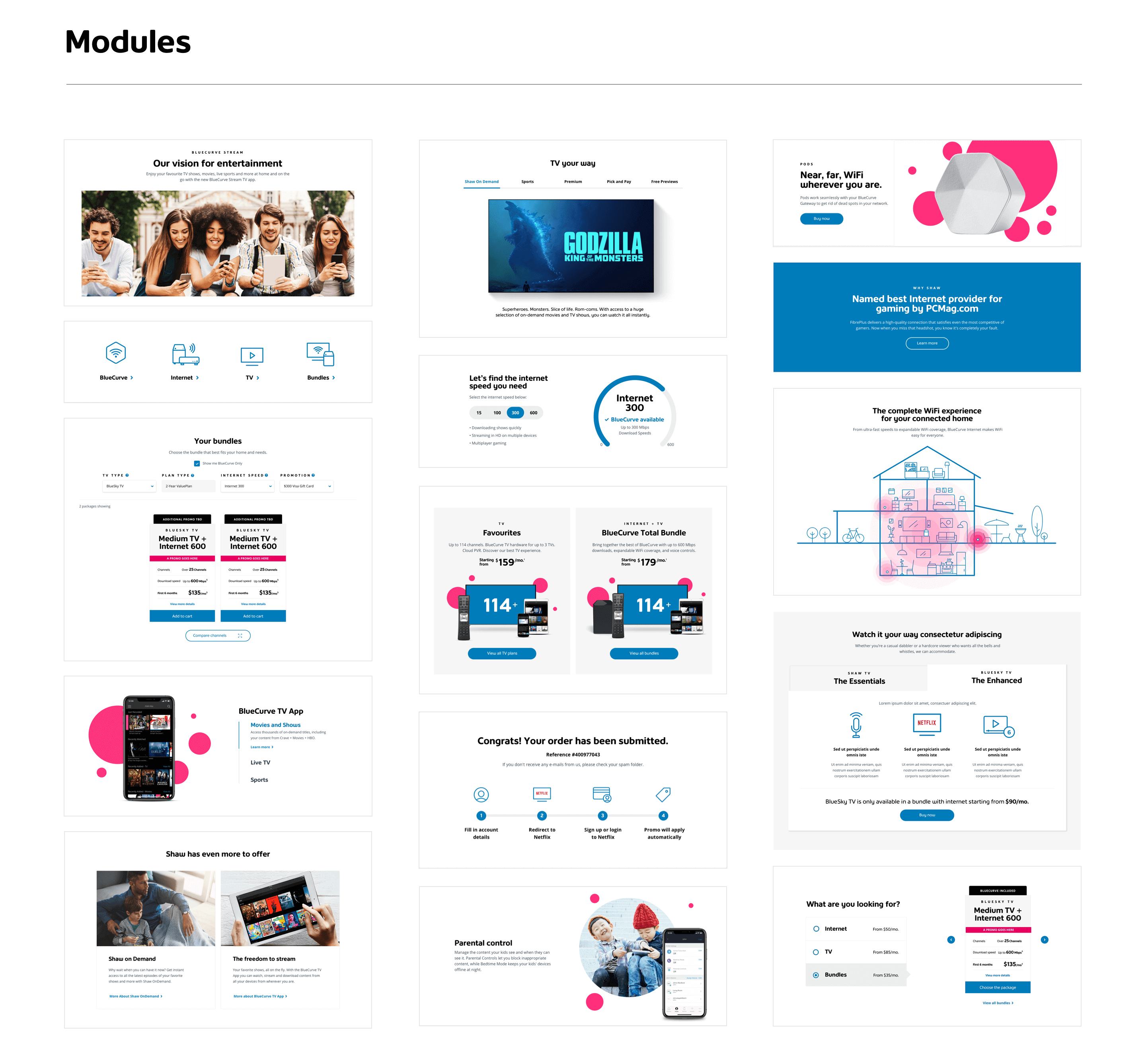 Role: Art Direction, Experience Design, Design Management
–
Creative Leads: Karen Hawkins, Marcelo Mariano Dias
Experience Designers: Kimberly Wright, Natasha Johnson, Cheryl Wong, Iris Wu
Agency: Publicis Sapient
Client: Shaw Communications
Year: 2018 – 2020
© 2021 Iris Wu. All rights reserved.