PEase – Peace and Ease

PEase is a menstrual cycle tracking app that focuses on the core user experience, without the floral patterns. Our goal was to create a simple and intuitive period app that modern women can relate to.



Background
We took a look at the existing apps in the market. We felt that most of them were well-equipped with key features and functions yet lacking of intuitive user interaction and effective visual language.

Mapping the Experience
We collaboratively worked through the task flow and IA of recording logs with the attention paid to different type of purposes and approaches. Initial ideas began to form based on these needs.




Wireframe Exploration
Human beings are visual driven – one of our ideas is to have the log data as the main dashboard where allows users to interact with their information directly.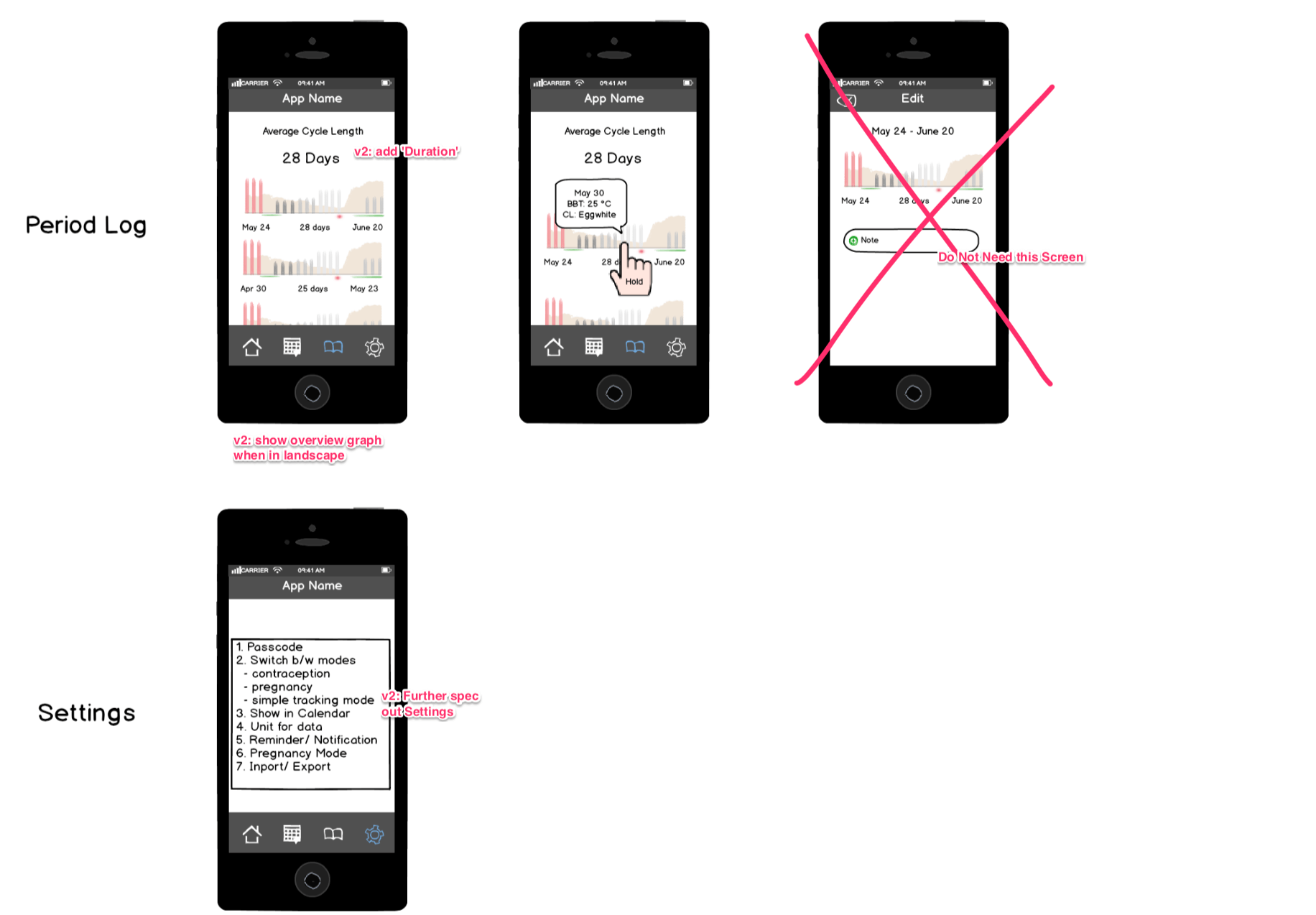 Visual Inspiration

We wanted our app to feel simple, elevated and refreshing. With the concept of putting the visualized data forefront, we took a look at other inforgraphic applications where the digram takes the lead in visual communication.


Simple and Intuitive
The visual panel allows users to view all their past record at a glance. Users can enter new or edit past logs.


Streamlined Calendar Display
All entered information will appear in both calendar and logs sections.


Modes for Different Needs
Users can choose different mode whether they are trying to get pregnant or need help predicting the irregular period. Passcode can be added to keep it private.


Role: Art Direction, UI
–
Designers: Iris Wu, Renee Shen
Project Manager: Sunny Chang
Team: Design Benedict
Year: 2014
© 2023 Iris Wu. All rights reserved.