Objective
A complete re-haul of the digital presence to communicate its new brand positioning.McCain Foodservice wants to be restaurant operators' solution-based partner. Their new website aims to positively impact clients' businesses by serving up a broad range of products and endless possibilities.


Competitive Analysis
With the marketing objective for the new site to be supportive, relevant source of product information and product inspiration. We envisioned it to perform like a mixture of a food magazine and a recipe book where the restaurant operators will be inspired by browsing through the large and enticing food visuals, yet also get informed from the useful content that help with their business.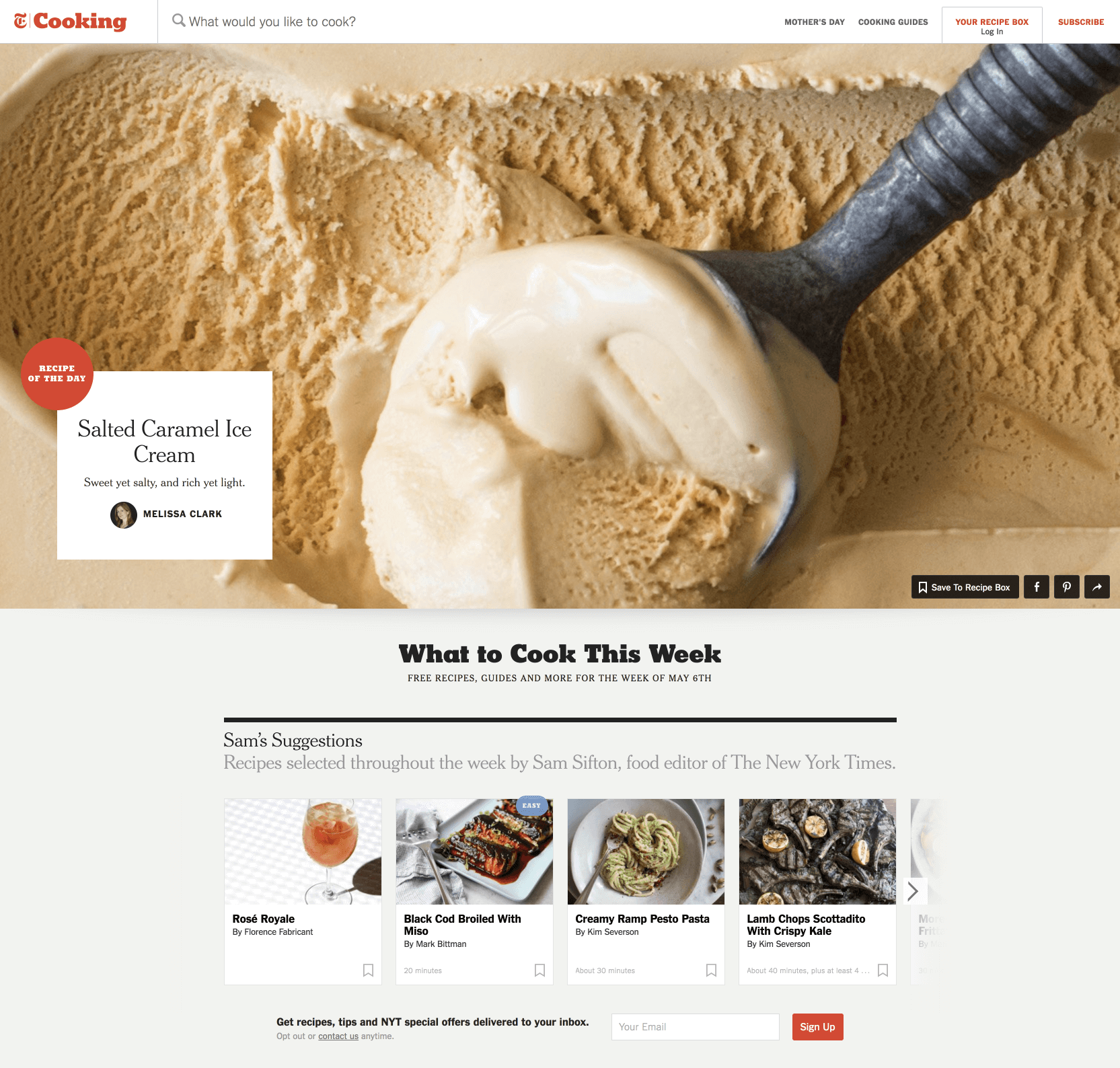 Outcome
Homepage
Communicates product news and promotions with immersive and delicious food photography to encourage users to discover the products. Edge-to-edge imagery is used to showcase appetizing food photography.



Inspiration Pages
A resourceful section for product discovery, culinary inspiration and business solutions. We wanted the users to browse, explore and get inspired from these carefully curated dish selections.


Products Pages
A quick look-up for finding product information and discovering additional products that may be relevant to their business.
Smart Search & Seach Results
Increase product visibility and create oppurtunies for product discovery.

For the search results page, we leveraged the toggle to not only organize the results but also showcase the potential from each product to restuarant-ready dish.

My Favourites
Connect the visitors to purchase the products or request a sample with the sales representatives.


Role: Art Direction, UX/UI
–
Creative Director: Colin Craig
Designers: Paul De La Merced, Iris Wu
Copywriter: Laurel Cole
Agency: Grip Limited
Client: McCain Food Service Canada
Year: 2016
© 2023 Iris Wu. All rights reserved.