Glovebox is not only a CMS platform, but also a team with a passion for automotive digital marketing.
Glovebox was established by an integrated digital agency – Dashboard, to focus its passion and expertise in automotive marketing. Glovebox needed a fresh look, yet preserving Dashboard's brand personality through the use of the colour yellow. I extended on the thought and came up with a logo that depicts a start button from which energy begins to flow.

The Content Management System

Glovebox CMS is an online platform that provides automotive dealerships all the controls to manage their Internet needs with a suite of effective marketing and website tools. It offers customizable website templates that can fully integrate with dealers' CRM and inventory softwares. To ensure the brand identity is carried throughout all product touchpoints, we worked closely with both front-end and back-end developers on the UX/UI designs.
Customizable Site Templates

The dealership sites are fully optimized in both desktop and mobile views and can be fully compliant to each OEM's brand guidelines.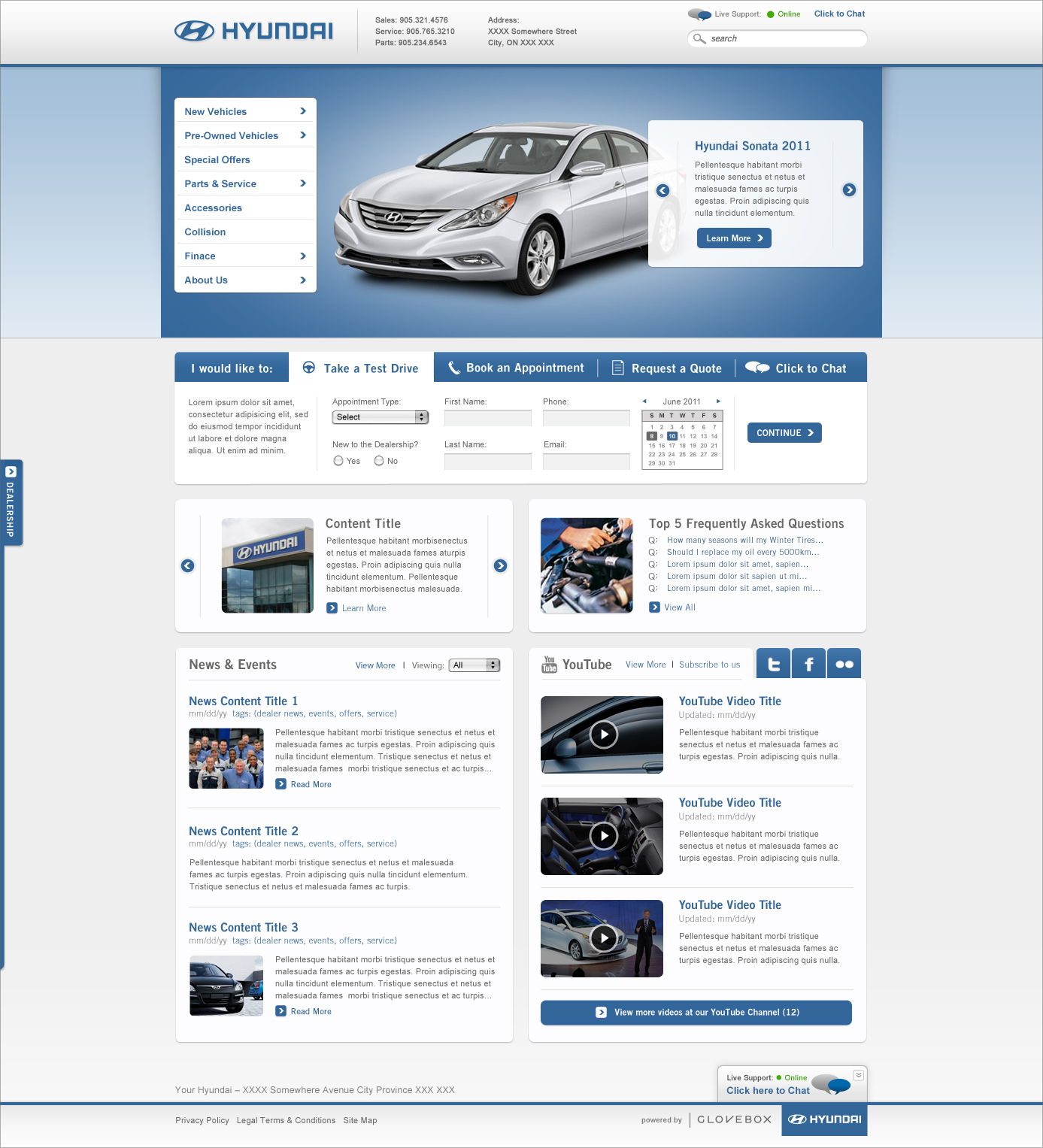 Role: Art Direction, UI
–
Creative Directors: Catherine Baird, Peter Gomes
UX Designer: David Han
Designer: Iris Wu
Agency: Dashboard Communications
Client: Glovebox
Year: 2012
© 2021 Iris Wu. All rights reserved.